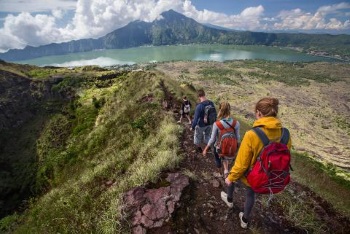 Travel to Bali and visit Indonesia's beautiful island on a solo-traveller-only getaway9 days from R12,310
Multiple departures between August 2018 and November 2019
No limitations on booking period
Travel to Bali and visit Indonesia's beautiful island on a solo-traveller-only getaway
On this new adventure, designed for solo travellers only, travel to Bali and discover Indonesia's beautiful island escape. Dotted with small, character-filled villages, smouldering volcanoes rising out of lush rich fields, idyllic beaches and colourful reefs, Bali is the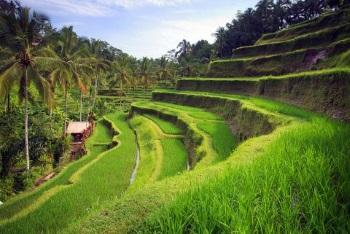 perfect island getaway. Conquer the slopes of simmering Mt Batur, explore an underwater world in Bali Barat National Park, feast on delicious Balinese cuisine and enjoy moments of absolute peace in Pura Ulun Danu Bratan, a Hindu-Buddhist lake temple dedicated to the goddess of the waters. Fall in love with the warmth of the people, the ornate customs and welcoming culture that is synonymous with beautiful Bali.
Why you'll love this trip
With hiking, cycling and snorkelling, this trip is steeped in outdoor activities. But there's also plenty of time to relax – bathe in hot springs, laze on the beach or stroll around botanical gardens
Immerse yourself in Balinese culture – you'll eat street food with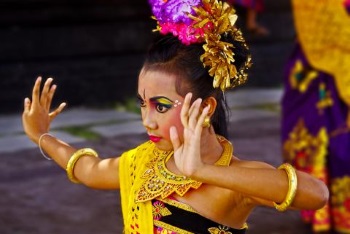 locals, meet songket weavers, witness a traditional Kecak dance performance and visit a Hindu-Buddhist island temple
Adventure to the summit of Mt Batur, where, on a clear morning, dazzling sunrise vistas stretch across the Lombok Strait, all the way over to the peaks of Mt Rinjani
Escape the tourists – and the heat – in Sidemen, a lovely, peaceful village nestled in the hills
Is this trip right for you?
This trip is for solo travellers only. If you're planning an adventure with a friend, family member or partner, we've got heaps of other trips you can travel on! If you're planning to travel on your own,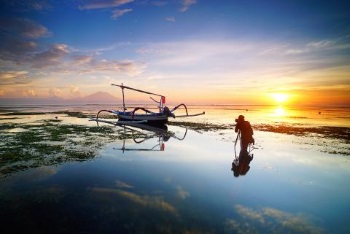 with a group of other solo travellers, this trip might be just what you're looking for.
A good level of fitness is essential, as there are a range of physical activities included (cycling from Ubud, walking up Mt Batur at sunrise, and snorkelling in Bali Barat National Park).
There is one very early start – your sunrise climb of Mt Batur kicks off at 3 am. This means you'll be walking over some gravel and volcanic rock in the dark. Head torches, warm clothing and good walking shoes are a must. The view at sunrise is well worth the effort, especially if the weather's fine!
Bali is blessed with a consistent climate for most of the year. However, the rainy season (usually October–March) brings frequent downpours. The good news is that these rainy bursts don't last long, and it is usually still warm.
Itinerary
Day 1: Ubud
Day 2: Ubud
Day 3: Sidemen
Day 4: Mt Batur
Day 5: Lovina
Day 6: Lovina
Day 7: Bedugul
Day 8: Sanur
Day 9: Sanur
Inclusions:Meals:
7 breakfasts, 1 lunch, 1 dinner
Transport:
Private minibus
Accommodation:
Guesthouse (1 night), Hotel (6 nights)
Included activities
Ubud - Guided walk
Ubud - Kecak dance performance
Ubud - Bumi Sehat visit
Ubud - Bike tour from Bayung Gede (Kahyangan) Village to Ubud
Sidemen - Guided walking tour & traditional lunch
Mt Batur - Entrance Fee
Mt Batur - Volcano climb
Lovina - Menjangan Island Reef snorkeling tour
Lovina - Banjar Hot Springs
Munduk - Waterfall
Bedugul - Lake Bratan Temple
Lovina - Seririt Market visit
Bedugul - Bali Botanical Gardens